I would like to say that every session I ever photograph goes exactly according to plan….bwahaha…okay, I can't even type that with a straight face. My photog friends are giggling to themselves right now, because the truth is that you can plan a session all you want but sometimes "stuff" just "happens".
I haven't written a blog post for a very long time, and I couldn't think of a better client to get re-started with than little miss Clara. You've read the story of her parent's wedding, anticipation of becoming a family, and the struggles, heart-break and loss they have gone through in the last year. Loss and change can be really difficult for all of us. I have been finding my way through my own changes, grief and even experienced a big birthday this year! And at 40, I had a lesson like Clara did on the day of our session.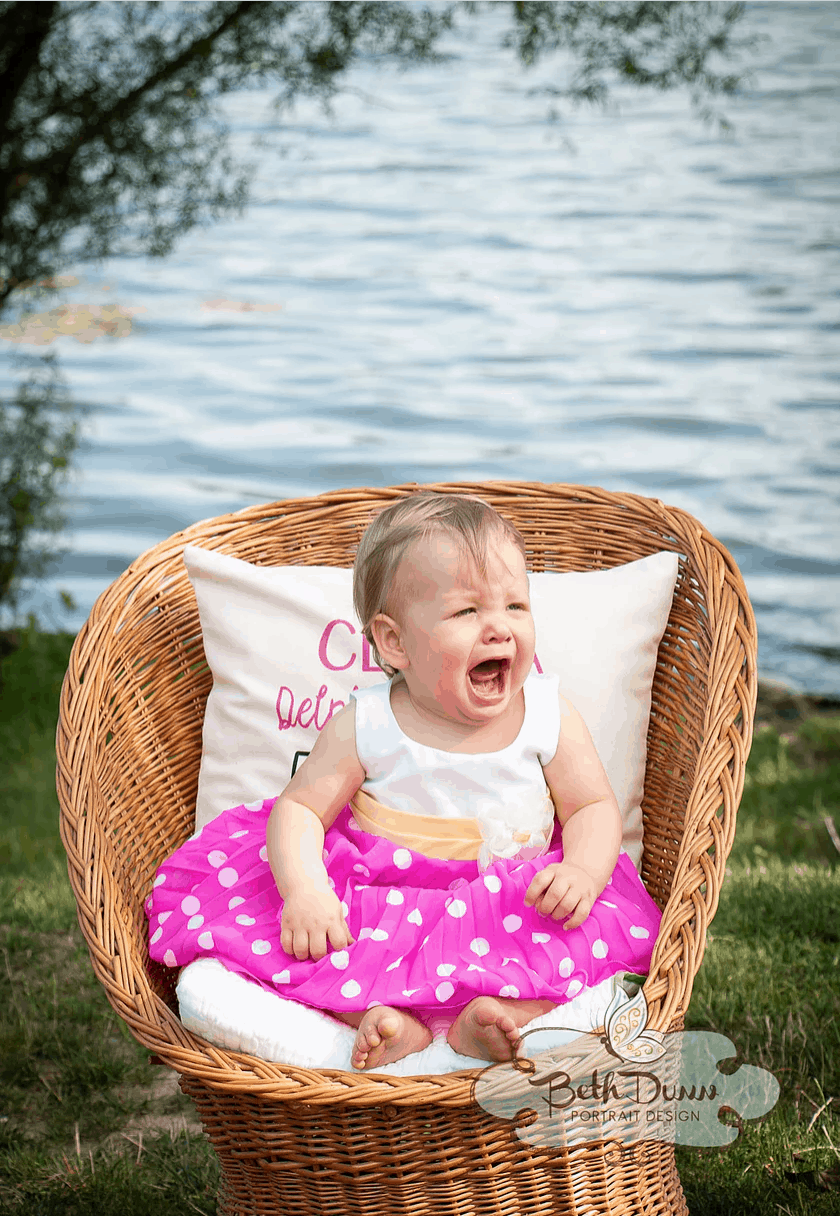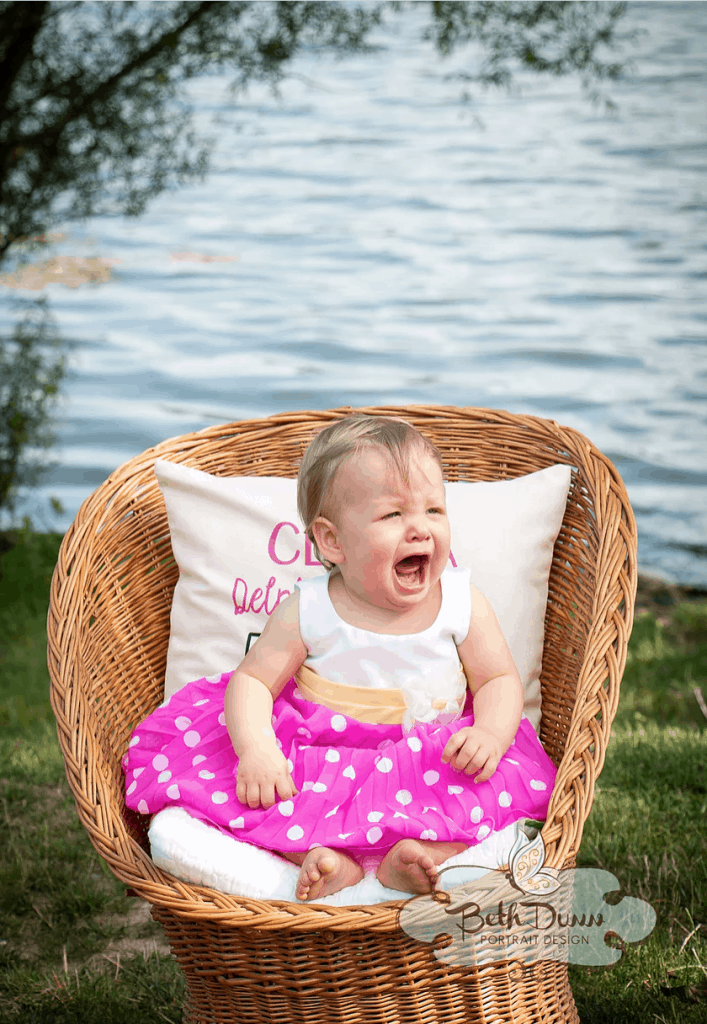 Sometimes, Birthdays are HARD and they make you cry.
Well…until a girl gets to take off that scratchy dress and enjoy her cake in peace.